Best Free & Affordable Press Release Distribution Services
Distribution services help businesses get their press release in front of a wider audience. While there are a few options that are technically free, they are limited in their distribution, and often only publish your release on low-quality newswires. That said, there are a few effective ways to distribute your release for free or without a large budget. We'll cover the best options here, along with a few creative alternatives that can save you money.
The Truth About Free Press Release Distribution Services
Many companies invest heavily in time and resources when writing a press release but then nullify their efforts by not investing in quality distribution practices and services. While free press release distribution services may get your press release published, it likely won't deliver it into the hands of journalists who will be interested and can help you reach your target audience and so meet your business goals.
Businesses that are considering using a free press release distribution service over a paid one should first consider whether a free one will really help them succeed. To make this consideration process easier, here are the pros and cons of a free press release distribution service versus the pros and cons of a paid press release distribution service (based on the typical offerings of each):
Free vs Paid Press Release Distribution Services
Clearly, paid distribution services offer far more options than free ones to help you reach your target audience. The best press release services[1] earn wide reach of your news story, and build on your press release distribution benefits with added traction. In contrast, many free distribution sites offer the ability to only publish your release on the distribution service website and little visibility before key media contacts and your target audience. This contrast means few free press release distribution services are worth the effort of using them.
5 Truly Free Press Release Distribution Services
If you are on a tight budget and need a release published, there are a few press release services that offer a very limited list of features for free. While we don't generally recommend using a free service due to their limited effectiveness, if that's the route you plan to head, here are several free options that could be worth considering. In most cases, these are free versions of services that also offer more features on paid plans.
1. OnlinePRNews.com: Best for Free Short-term Release Publishing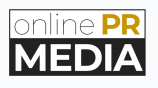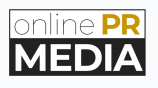 OnlinePRNews[2].com's plans range from free to $549 per release. Their free plan offers the ability to publish a press release for 90 days on Online PR Media. Free added features include adding page title and meta tags that reflect your headline and summary, a downloadable PDF of your release, and a live URL link of your release. Paid plans include video and social media releases, multimedia embedding, social media posts, partner site publishing, and performance tracking.
2. NewswireToday.com: Best for Wide RSS Feed Reach for Non-profits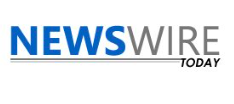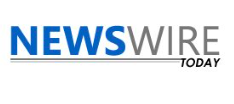 NewsWireToday.com[3]'s free plan offers distribution to approximately 2,000 basic RSS feeds. The free plan is available for non-profit organizations. Third-party ads are allowed to display on a free press release and free press releases are published in the order they're submitted. Paid plans range from $199 per release to $399 per release and include added features like logo uploads, the ability to specify a publication date of up to 60 days out, same-day distribution availability, publication to the PRZoom website and via social media, image inclusions, and free banner ad campaigns.
3. PRLog: Best for Free Press Room for Company Press Releases



PRLog[4] offers free press release submission to search engines and RSS feeds. They also offer a free press room where you can host all of your company's press releases. Journalists can follow you to receive your latest press releases. Free press release formats include written and video press releases. You can also include links within your press release.
4. 1888PressRelease.com: Best for Distribution to Search Engines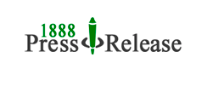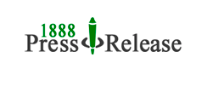 1888PressRelease[5] offers both a free plan and paid plans. The free plan offers the ability to distribute your press release to search engines, newswires, and websites for free. The main objective of this service is to give your news visibility in search engines. Their paid plans range from $15 to $249 per press release distribution. Paid plans offer added features like enhanced distribution for greater reach, a company profile page, premium partner distribution, free video creation, and the ability to add tags to your and keywords to your release URL.
5. PR.com: Best for Free Industry Targeting for a Published Release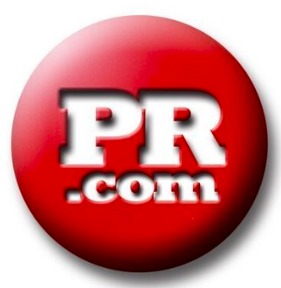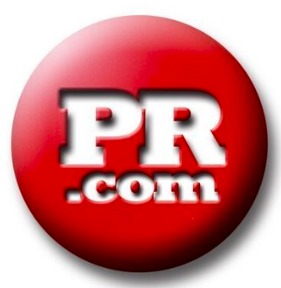 PR.com[6] offers paid and free press release distribution plans. The free plan includes up to five targeted industries, publishing on PR.com, keyword optimization, and file attachments (for adding a video, image, or other types of media to your release). Clickable hyperlinks and text links are an additional $29 fee. Next-day or same-day distribution is available for an added fee of $100 or $300, respectively. Paid plans offer an embedded image, distribution in addition to publishing on PR.com, and an added number of industries companies can target.
Top Affordable Press Release Services for Small Businesses
The top press release distribution services are affordable for a small business budget, allow you to highly target your distribution, offer ways to add the elements that make journalists more likely to cover your story (like multimedia), and help you track your release performance. Many also offer additional helpful services to make your entire press release campaign seamless, like release writing, editing services, and social media campaigns.
Here are three top press release distribution services for small businesses:
1. Send2Press: Best for Affordable, Regionally-targeted Release Writing & Distribution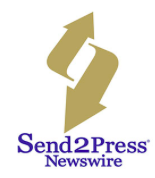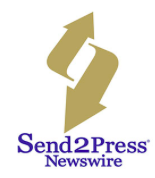 Send2Press[7] is a press release writing and distribution service offering affordable distribution across region-specific media outlets. Plans start at $89 per release. Each plan offers free professional proofreading and editing before distribution. Upon distribution, depending on your plan, you get direct-to-editor delivery of your release, multimedia embedding, a custom social media campaign, distribution to over 6,500 outlets (across print, television, radio, and digital outlets), and comprehensive analytics reports. Visit Send2Press to learn more[8].
2. eReleases: Best for Industry-specific Release Writing & Targeted Distribution:



eReleases[9] is a press release distribution service that offers industry-specific press release writing and distribution to hand-picked journalists within the targeted industry. Plans start at $299 per release. Depending on the plan, eReleases offers distribution to over 5,000 outlets across traditional and digital media, a database of 1.7 million contacts for distribution targeting, multimedia attachments, industry and state targeting, PR Newswire publishing, and next-day distribution. To get started with eReleases, visit their website[10].
3. PRWeb: Best for Affordable Distribution & Comprehensive Analytics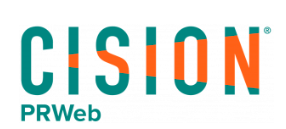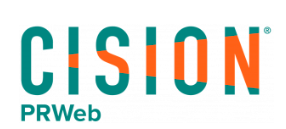 PRWeb[11] is a press release distribution service that stands out by offering comprehensive, real-time performance tracking and analytics reports of distributed releases. Depending on the plan you select, PRWeb offers permanent press release placement on PRWeb and PRNewswire, industry and search engine targeting, proofreading and editorial feedback, multimedia attachments, video embedding, 1,200 outlets, search engine optimization (SEO) tagging, and real-time press release performance tracking. Learn more by visiting PRWeb's site[12].
Alternative Ways to Distribute a Press Release for Free or Close to Free
There are two alternative ways to distribute a press release[13] for free or close to free without using a service. These include pitching a press release directly to journalists via email and distributing it via a targeted social media ad to the publications and media contacts most likely to be interested in covering it.
1. Pitch Stories Directly to Targeted Journalists
To send a press release directly to a targeted journalist, first, review targeted or relevant publications to find journalists who are most likely to be interested in your story. Then, find their contact information and send a press release pitch that outlines the reasons their audiences will find your story valuable. Here are five tips for pitching a journalist directly.
Review publications for relevant journalists: Google relevant keywords to your release topic. Pair these keywords with a location if you need to target locally or regionally. Review the publications the search engine generates to find journalists who cover similar topics and make a list of those journalists using a spreadsheet.
Review target publication audiences: Most publications describe their audiences for people interested in advertising with them. Review the publication's advertising page for a description of its audience. If no description is offered, call the advertising department and ask for the demographics, interests, and industries of the audiences that read the publication.
Find the contact information of relevant journalists: Use a tool like Hunter.io[14] to find the contact information of the journalists on your list. It will either offer the typical format of the publication's email address (to which you can plug in the journalist's name, for example) or full email addresses to journalists.
Write your pitch email: To write your pitch, greet each journalist by name, then briefly explain who you are and that you are sending a press release. Offer a reason why the journalist's audience would find the story valuable and your contact information so the journalist can ask questions as needed. Then, paste your release text before the closing signature and attach images or videos the journalist would need to cover your story.
Send your email: Email your press release and personalized pitch to one journalist at a time. Never send a pitch email to a group of journalists.
2. Boost a Social Media Press Release
Social media ad distribution can end up costing companies just a few dollars, depending on how far they want their reach to be. An average cost-per-click (CPC) of a Facebook ad[15] is $1.86 and the average cost-per-thousand-views (CPM) is $11.20. The minimum daily ad spend on Facebook is just a dollar. So, taking advantage of this platform could afford you the targeting you need to reach key journalists while keeping your budget extremely low.
First, you need to create a social media press release. For more information on what a social media press release entails, read our article on types of press releases[16]. To write a social media press release, adhere to the character limitations of the social media platform you wish to advertise your release. Write a couple of sentences telling your target audience why the story is valuable to them. Add a photo or video (for increased engagement) and a link to your full press release. Then, mark it as a press release with the hashtag #press release.
Once you've written your press release[17], use the platform's advertising process to target your press release to publications you want to cover the story. For example, on Facebook, you can create an ad on Facebook.